Cyprus's second-largest urban area and most populous coastal town, Limassol is quickly transforming into an international destination, with ambitious architectural developments, two marinas, a quaint Old Harbour, fine restaurants, several museums, and lively nightlife. The town has recently been ranked third in Trip Advisor's up-and-coming global destinations.
Limassol Smiles Year Round
Pleasant and slow-paced, Limassol attracts visitors all year due to its mild winters and fun-packed summers. The heart of the old city beats in the area around the medieval castle, near the old harbour, where you can explore the narrow alleys to discover unique architecture and small shops before relaxing at one of the many charming cafés and restaurants there. The town is also home to an important archaeological museum, a public art gallery, and many independent shops and galleries. Make sure you stop by the Town Hall to admire its distinctive Art Deco clock tower and visit the District Administration building, on Anexartisias street, a typical example of how British colonial architecture integrated local architectural elements.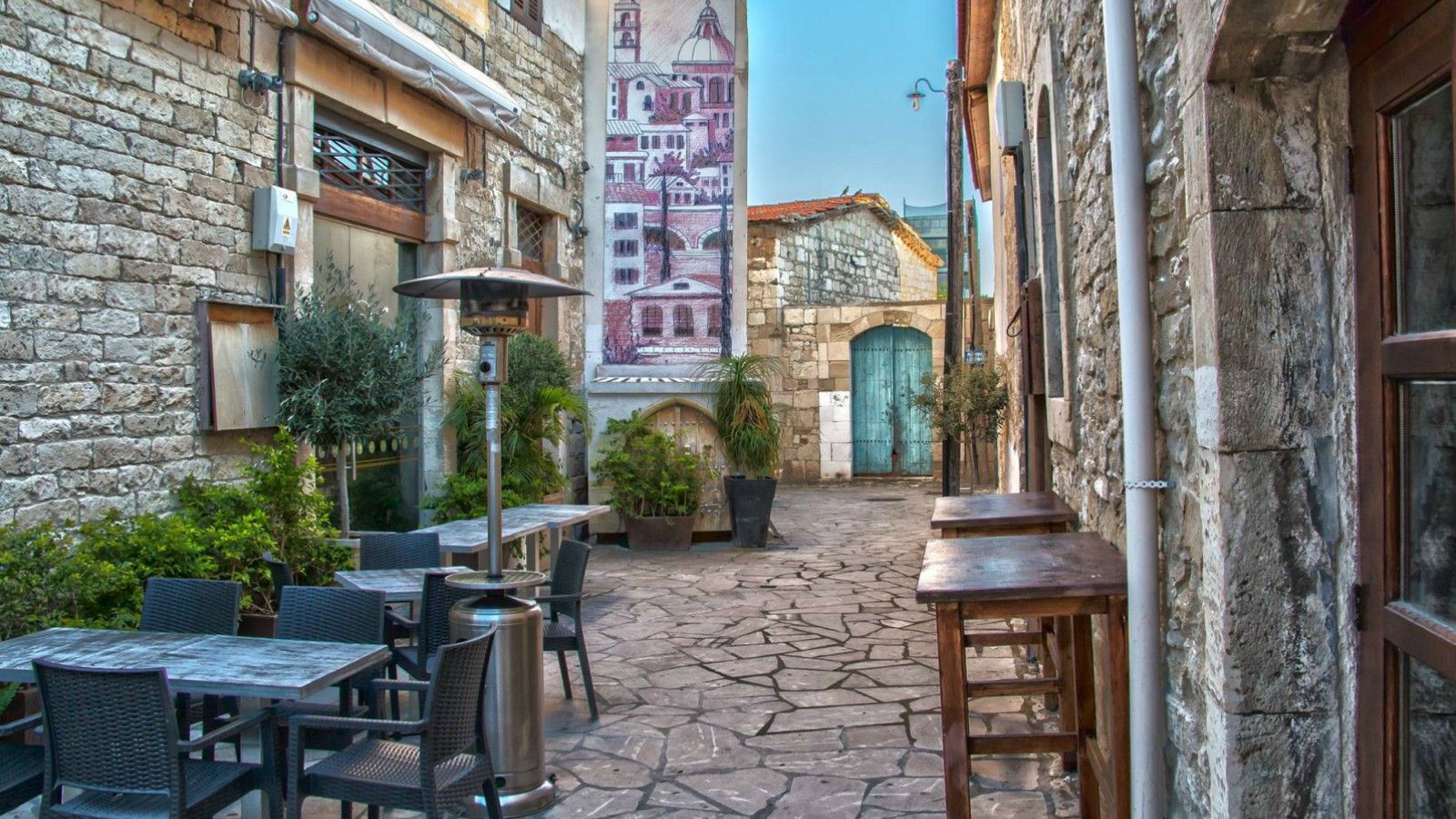 The town of Limassol is famous for its carnival, and no Limassolean misses out on the cheerful yearly festivities that mark the beginning of Lent. Expect two weeks of masqueraded parties, live music, and tricksters on the streets, culminating in a colourful carnival parade of floats and costumed dancers with the whole town out on the streets dancing. True to its Mediterranean spirit, Limassol holds wine in high esteem, as the annual Wine Festival in September can attest. Wine producers from around the island gather to showcase their products—and visitors are encouraged to have a sip of everything! Limassol also boasts eight kilometres of uninterrupted beachfront offering picture-perfect routes by the sea and small parks. The beachfront promenade near the old town is the starting point for the annual OPAP Limassol Marathon, which takes place in March.
Six Thousand Years of History
The history of Limassol begins with two ancient kingdoms that were prosperous and famous throughout antiquity, namely Amathus and Kourion. An important centre for the cult of Aphrodite in classical and Hellenistic times, Amathus was a multicultural city of trade that maintained commercial alliances with Phoenician, Greek, and Roman ports. The city's harbour is submerged today because of rising sea levels, but visitors can explore the excavated ruins of the city centre, acropolis, and burial sites.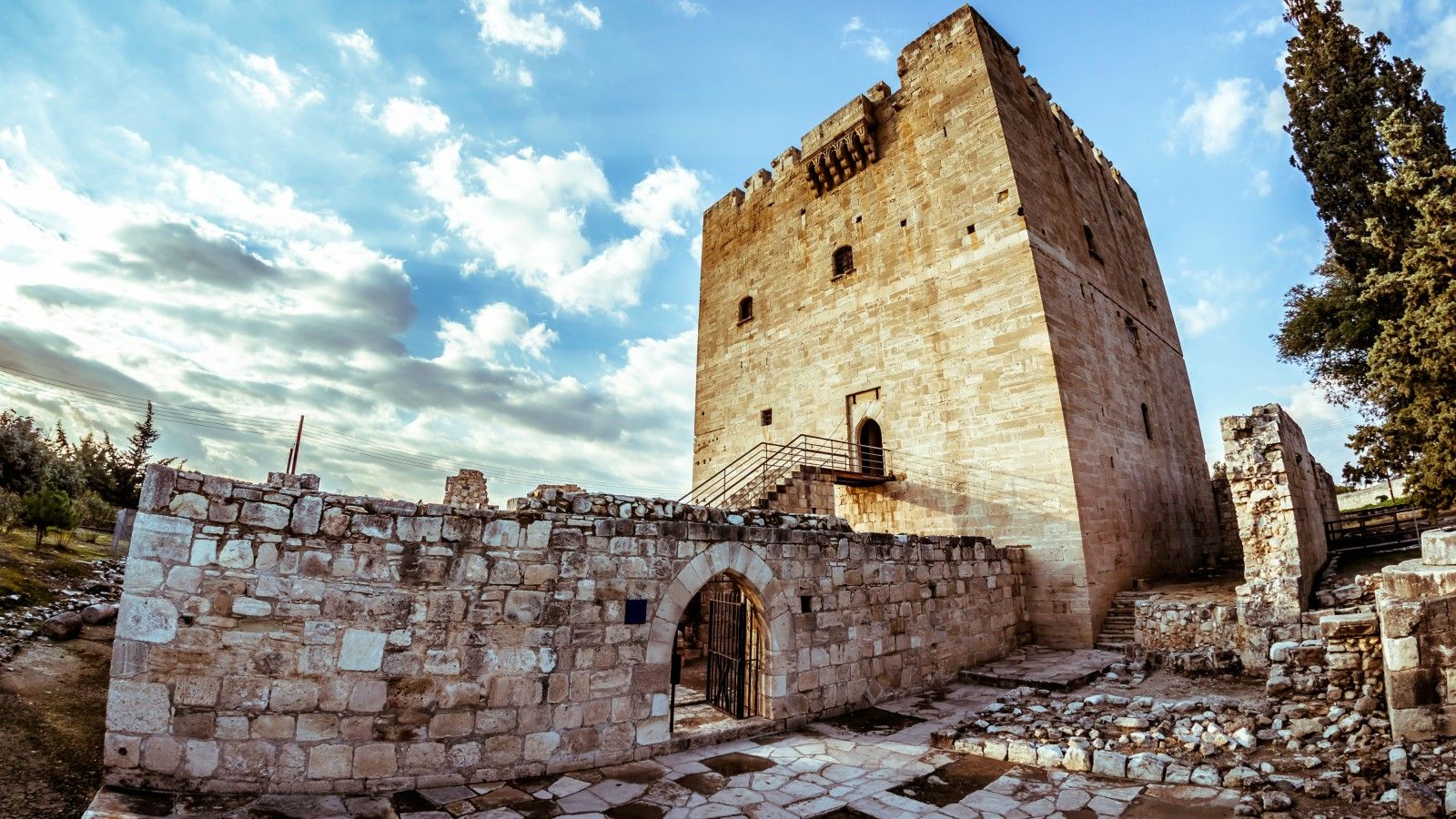 To the west of Limassol, the Kolossi Castle was built in the 15th century by the Crusaders to oversee surrounding fields and trade routes. You will find it on your way to Kourion, which prospered from 4,000 BCE to the late Roman period. Perched atop dramatic coastal cliffs overlooking Episkopi Bay, the city was destroyed by an earthquake and is now listed as a UNESCO World Heritage site, mainly for the brilliant mosaic floors in its formerly sumptuous Roman villas.
Heritage and Tradition
Apart from its beautiful coastline, Cyprus boasts an equally captivating wooded interior dotted with historic villages and Byzantine monuments. Take a half-hour drive northeast of Limassol to visit the village of Lefkara, where the iconic Lefkaritika lace is made—the very place where Da Vinci bought the tablecloth as a souvenir to take back to Italy. On your way back to Limassol make sure to pass through the nearby village of Vavla and visit the ancient monastery of Agios Minas. Built in the 16th century, it is still used as a convent and is a charming example of late-Byzantine traditional architecture.
On a different route, leading to the pine-covered mountains of the Troodos range, you may visit the beautifully preserved village of Omodos, with its cobblestone streets and unaltered historic architecture. The 17th-century monastery, dedicated to the Holy Cross, is famous as a fine example of medieval architecture and displays highly valued religious treasures. Situated in the centre of Limassol's wine region, Omodos is home to many independent wineries where you may sample wines and learn about the local terrain and varietals. It is such an important winemaking centre that it hosts its own wine festival in August.
Weather Forecast for Limassol
Powered By
Currently
25 °C
77 °F
Clear
15 Wednesday
32 °
/
25 °C
90 °
/
77 °F
Sunny
16 Thursday
30 °
/
25 °C
86 °
/
77 °F
Sunny
17 Friday
32 °
/
23 °C
90 °
/
73 °F
Sunny
18 Saturday
30 °
/
24 °C
86 °
/
75 °F
Sunny
19 Sunday
30 °
/
25 °C
86 °
/
77 °F
Sunny